Hi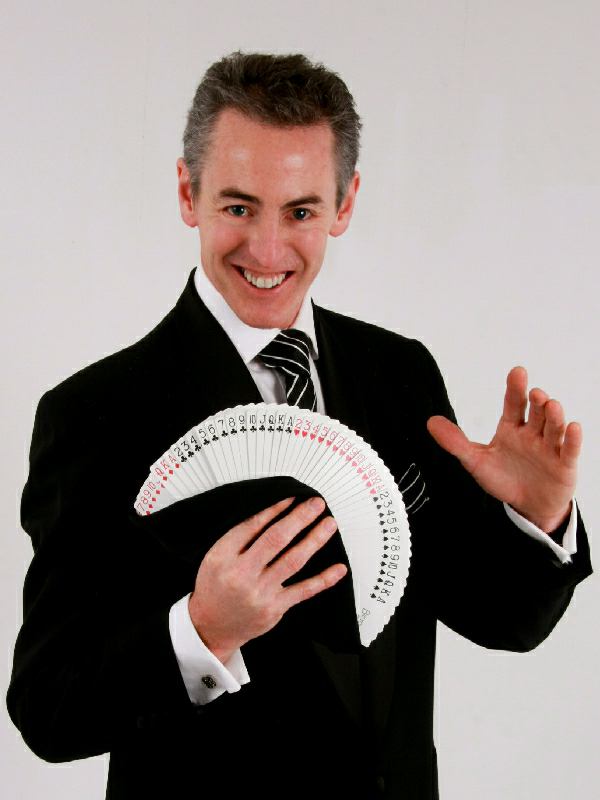 Magicians, Magical Clowns, Jugglers, Stilt Walkers, Caricaturists, Tarot Readers, Face Painters, Temporary Tattoos, Circus Workshops, and a range of super cool variety performers and family friendly entertainments all in one place...
Corporate Dinners, Product Launches, Store Openings, Community Festivals or Private Party entertainment be it for Adults or Children our comprehensive range has it covered.
Funbiz can creatively package acts for maximum impact.
With competitive rates that Guarantee "More Funny for your Money!"
Make your next occasion a memorable event, call the Funtime Specialists today.
What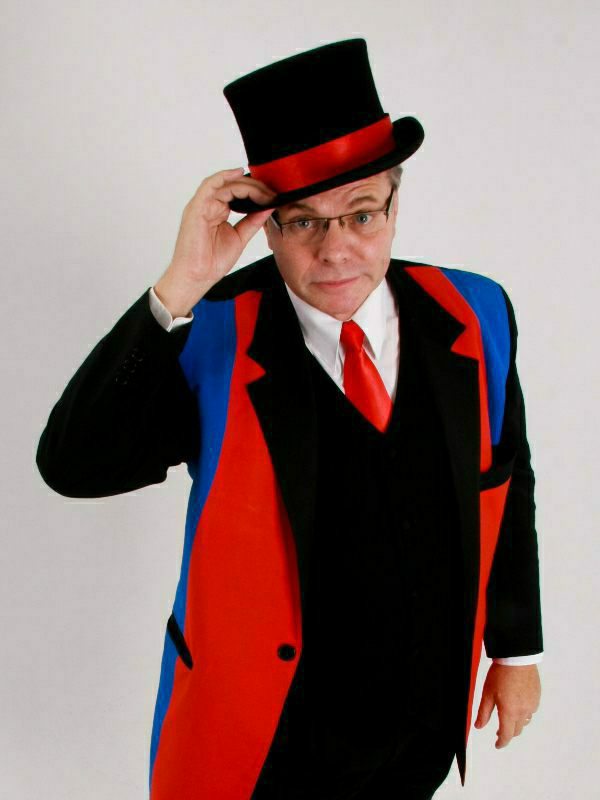 We have a fabulous range of services for you to choose from here at Funny Bizness.
Please scroll down or use the "What" drop down menu to view some of the fabulous options we have. We can package acts together and make your event one that your guests will long remember.
Magicians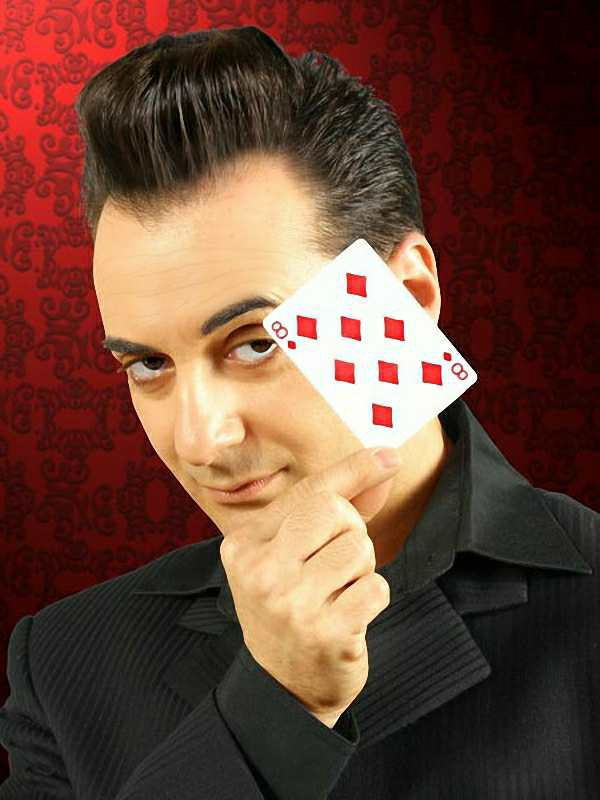 Magic is one of the most popular of modern entertainments because it can be tailored to suit any situation and venue.
Our range of magicians have a variety of styles from comical to macabre and most have other associated skills such as juggling and balloon modelling; depending on suitability and occasion.
Funny Bizness can work with you and advise on the best possible act for the theme, staging and venue.
Ask us about personalising an effect for your company function.
Clowns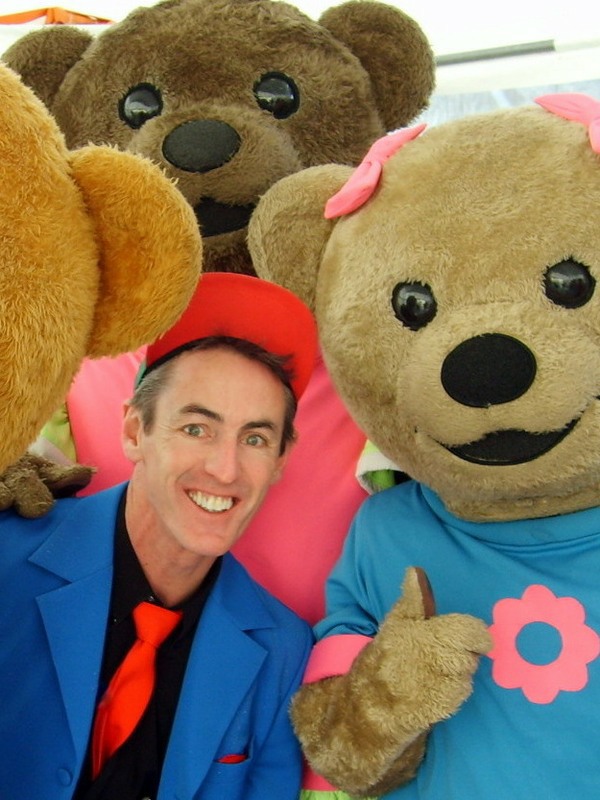 We have a number of Melbourne's most respected magical family entertainers.
The Master of Laughter, the Maestro of Mischief, the Sultan of Silliness what ever name you call him by, Ron is the contemporary clown that adults want to be and kids want to take home. Be it his award winning show suitable for a wide age group or his roving shenanigans; when Ron shows up the smiles soon follow.
His skills include Magic, Juggling, Puppetry, Music, Balloon-modelling and much more.
His irreverent approach is often disarming and always amusing and has been described as a full-throttle attach on the funny bone. Book soon, book often, you will not be disappointed!
Face Painters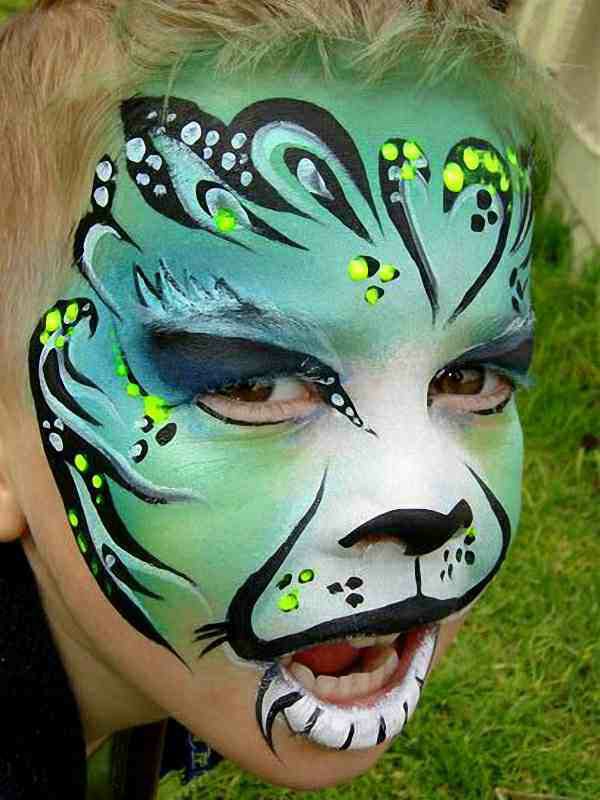 Our costumed, artistic and highly creative team can turn a little girl into a fairy princess, a mermaid or the fantasy figure of her choice.
That little boy will roar with delight as he is transformed into a tiger, dinosaur or his favourite action hero.
Our Face Painters are the best in Melbourne and many have the additional skills of balloon modeling and games.
Circus Workshop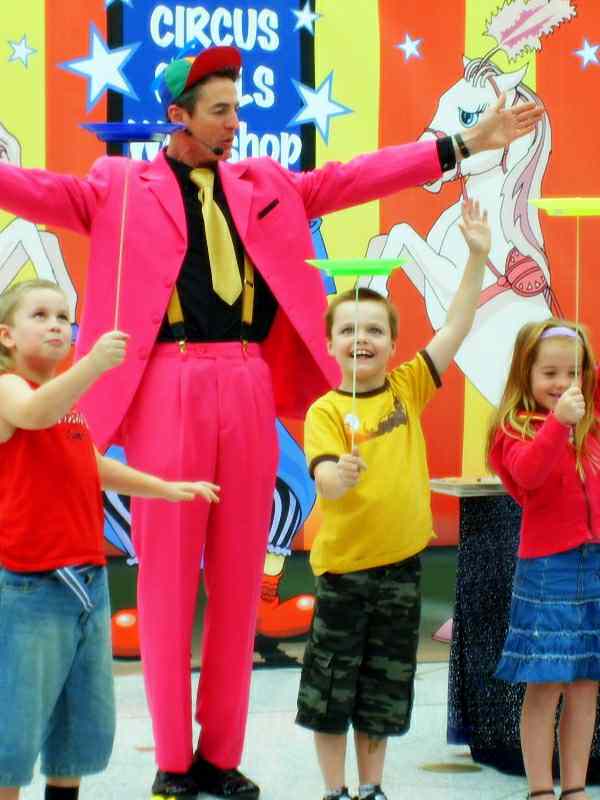 Everyone likes to learn something new and our Circus Workshops blend the learning experience with lots of fun and interaction in a safe, friendly environment.
These hands-on programs are not only great for shopping centres and community events, such as festivals, but also corporate team building exercises where we breakdown old patterns of behaviour and open the mind to new ideas of personal achievement and camaraderie.
Jugglers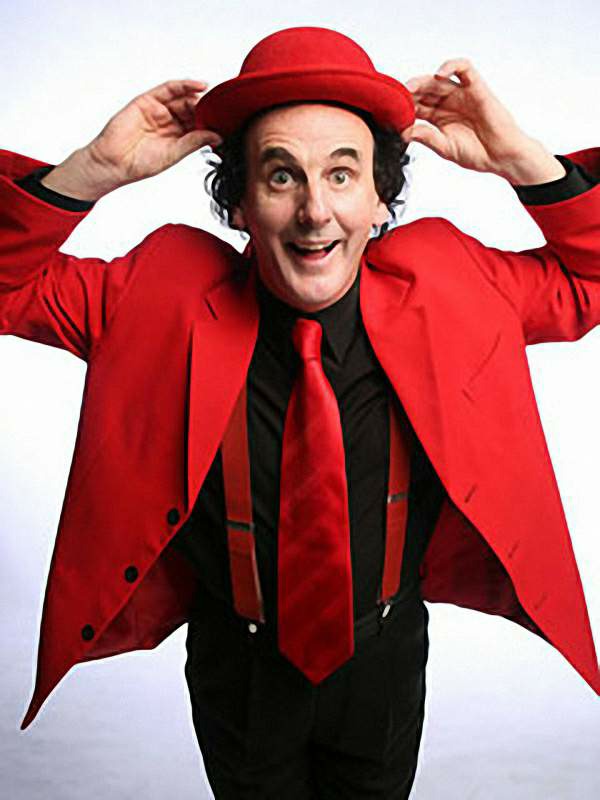 We have a range of fabulous jugglers and most are multi-skilled with Diablo, three, four and five balls, fire juggling and more.
Many are also excellent uni cyclists combining these skills for extra thrills and visual impact.
Various costuming options are available and please talk to us about our popular Circus Workshops.
Fire Acts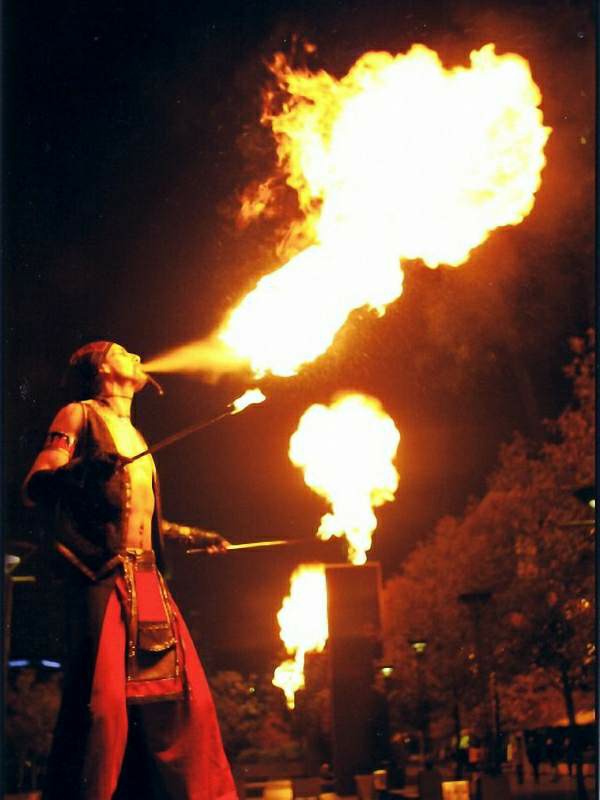 We have a range of fire acts from fire eating and juggling to fire twirlers, fire breathers. Solo performers or troupes.
With differing styles and costuming options we can suit virtually any venue and add the Impact and spectacle that only fire can.
Our fire acts all carry Insurance and the audience's safety is always our first priority.
With over 35 years of hands on experience with fire we can advise as to the suitability of such acts for your event.
Caricaturists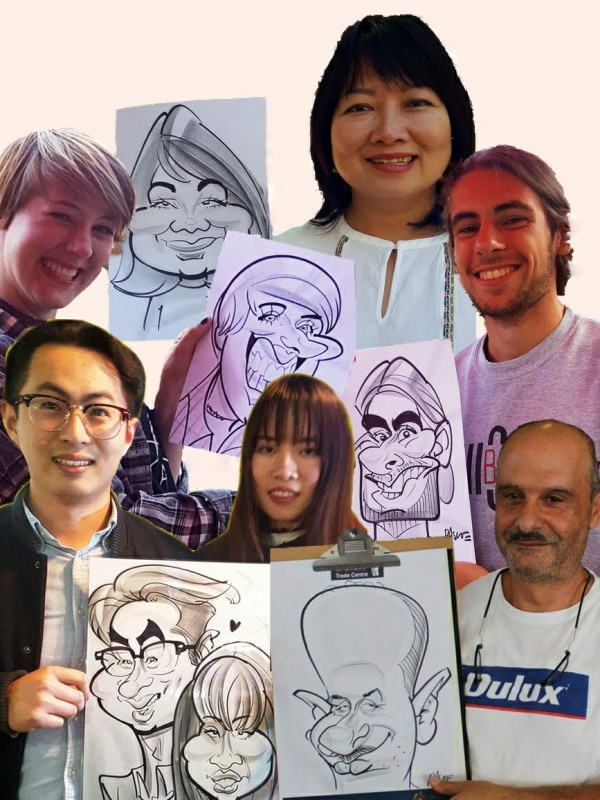 All occasions from birthdays to company promotions these comical artists can be a great source of fun as well as providing a personalised memento.
Suitable for nearly any event and are ideal when coupled with such acts as Close Up Magicians, Tarot Readers or Temporary Tattoos.
Stilt Walkers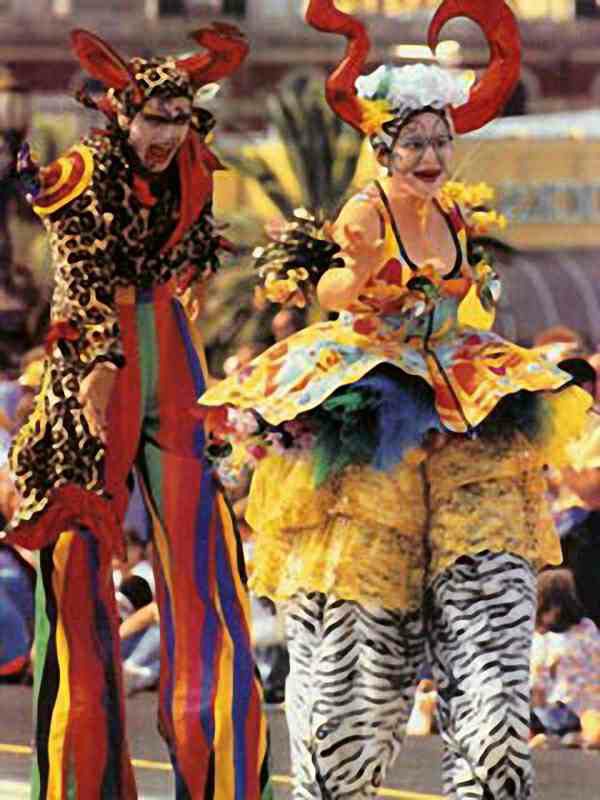 Costumed Stilt Walkers are great for promotional events where strong visual impact is desired.
We have a range of characters from Jesters, Clowns, Carmen Mirandas to bizarre Mardi Gras characters, and day of the dead inspired costuming.
Ideal for distributing giveaways, leaflets, products etc...stilt characters are un-surpassed.
As they take your product to a new level which is literally..."Head and Shoulders above the competition".
Tarot Readers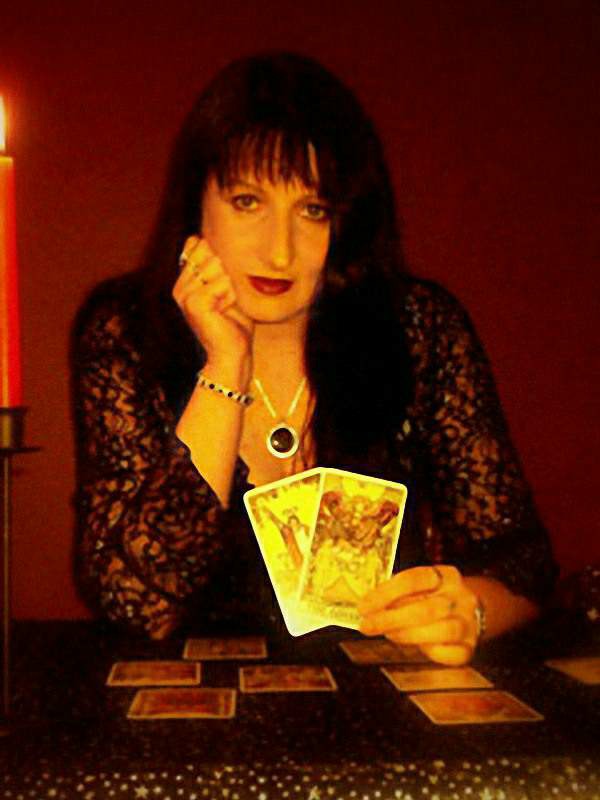 Peoples fascination with Tarot goes back thousands of years as they desire a glimpse of what might be.
Tarot Reading is one of our most popular activities during corporate dinners, promotional events, product launches, and private parties.
A great talking point and icebreaker these contemporary Gypsies add a touch of mystery and the exotic.
Add a roving Magician, Caricaturist or Temporary Tattoos for a fabulous night of fun and entertainment.
Temporary Tatts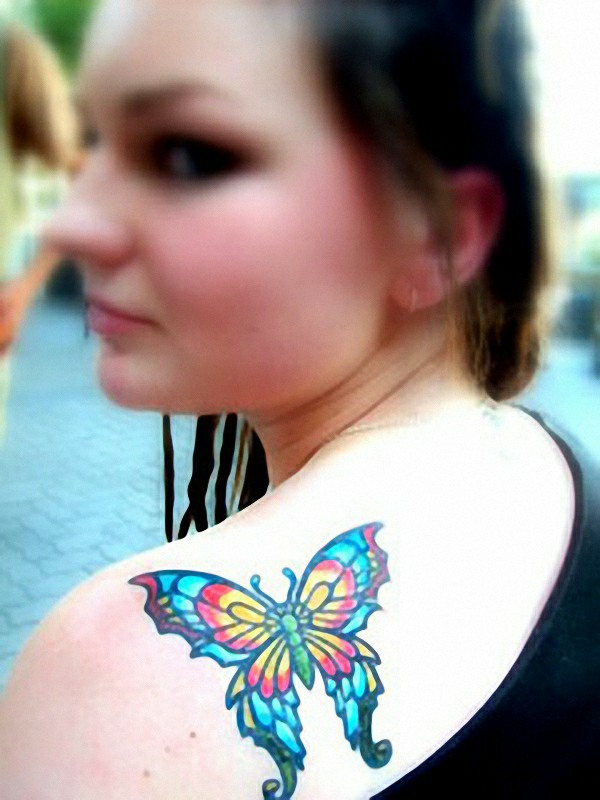 Can be Monotone or full colour using exclusive hand colouring techniques to create the appearance of a real tattoo but without the pain or permanency.
Hundreds of designs to choose from means there's something for everyone. They are a popular item for any age group.
It's ideal for uni open days, colleges, parties...whateva!
Who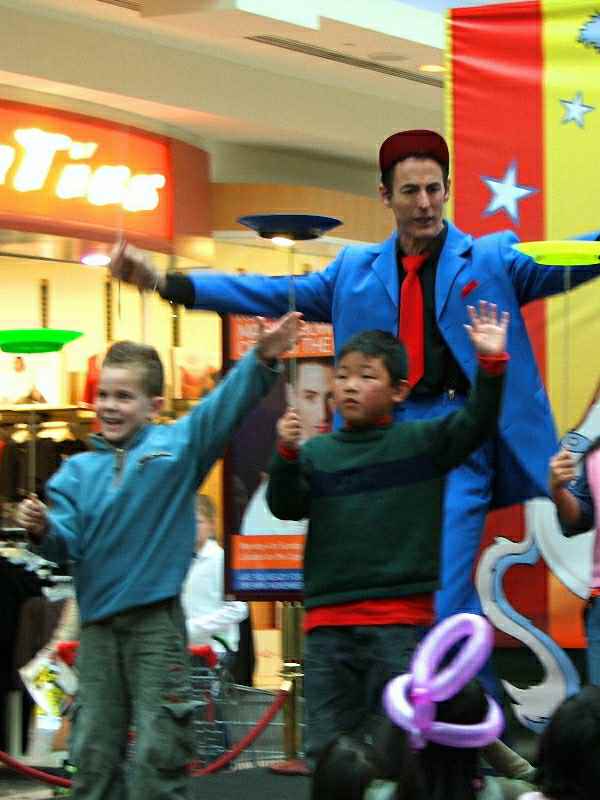 Funny Bizness was established in 1986 and has over the years developed an enviable reputation of supplying talented, charismatic reasonably priced entertainments and acts for any and all occasions.
The owner and motivating force behind Funny Bizness, Ron Gallagher, is a professional entertainer with over 40 years experience and has himself performed in thousands of shows and has worked in every conceivable venue - from the humble lounge room to the stage of the Rod Laver Arena and throughout Australia and New Zealand.
Our Client list reads like a virtual who's who of corporate Australia and include: Kraft, Mercedes Benz, A.S.I.C., Telstra, Country Road, A.N.Z. and Westpac Banking, AMP, and many others.
Over the years we have established strategic alliances with some of Australia's leading agencies who trust us to provide entertainers to themselves and their clients and so can you.
Ask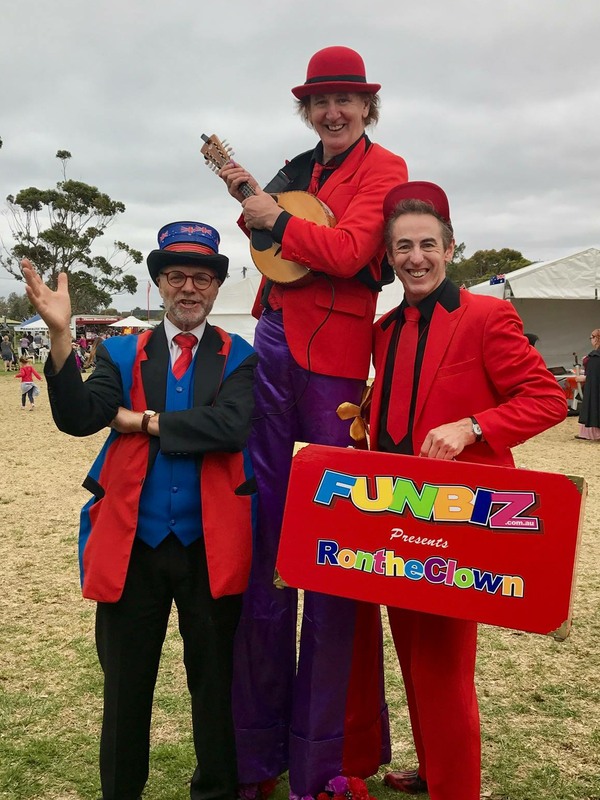 We'd love to hear from you here at Funny Bizness. So please give us a call or send us an email.